Retail to the Power of SalesWarp – 2014 Shop.org Summit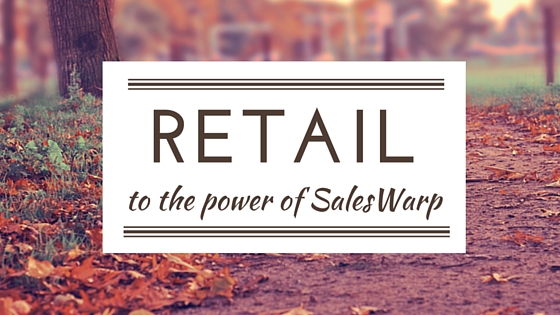 Fall is in the air! Time for pumpkin-flavored everything and football madness. It's the lull between Back-to-School and Holiday, aka the calm before the storm for retailers like you. It's also time for Shop.org, the National Retail Federation's digitally-focused arm, to put on their annual Summit and Expo. This year it takes place in Philadelphia starting today and ending Wednesday. For the next 3 days we'll be in booth 1057 in the Expo hall.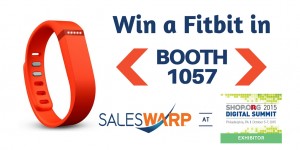 Shop.org's theme is "Retail to the Power of Digital," and it couldn't be more relevant. In recent years eCommerce sales have transformed from being a nice add-on to your sales channels into the driving force behind almost every purchase. These days, ALL retail is digital. Marketing touchpoints begin with online content, your website is the primary source of information about your product catalog, and brick-and-mortar stores are real life extensions of the online shopping experience. More than ever, you need backend systems that provide robust, fast and detailed management of all your order, product and inventory data.
This summer our developers have been hard at work improving the SalesWarp system to support you during the holidays. At Shop.org, we'll be showing off some of these improvements, including:
An affordable, pay-as-you-go subscription model, allowing retailers to easily sign up and immediately begin using the application
A Bigcommerce store connector empowering Bigcommerce retailers to quickly manage products, fulfill orders, and track inventory from within SalesWarp
Amazon and eBay publishing, including bulk publishing, auto-updated price fields, and eBay category mapping
Zendesk integration, allowing users to submit support tickets from within SalesWarp
Improvements in product importing and exporting, reshipping and reordering functions, and customer attributes
We're especially excited about our new integration with Bigcommerce! Getting started with SalesWarp is easy for Bigcommerce users. We have a step-by-step video guide for connecting your Bigcommerce store, and we make it easy to import and sync your products, customize your emails to Bigcommerce customers, and start processing orders. With SalesWarp, Bigcommerce users can easily manage dropshipped items as well as just-in-time inventory. If you're at Shop.org, be sure to visit Bigcommerce in booth 937. And stop by booth 1057 to grab a fruit smoothie, enter to win a bright orange FitBit and to start your Free Trial with SalesWarp.